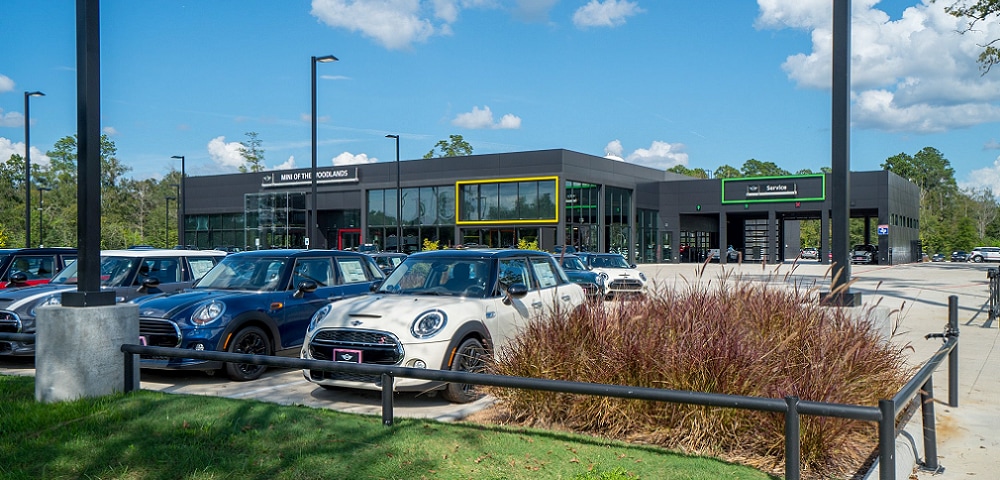 The Woodlands MINI Dealer
They say the two biggest investments you can make are your house and your car. While we can't help you with a home purchase, we happen to be very qualified at the art of car sales. Specifically, MINI vehicles. When you get the chance, you really owe it to yourself to come visit your local MINI dealership. Get the tour, and meet the team! Our sales agents can guide you to the area of our lot that has your MINI vehicle of choice. Our finance specialists can provide you with the financial resources that will make your dream a reality. Since we're on the topic of quality time, we recommend occasionally tuning out for some down time. One of our favorite things to do to unplug is get near water. Or in the case of the Riva Row Boat House, get on the water. Here you can rent a kayak or canoe and tour the Woodlands Waterway. It's a fascinating way to take in the sights and sounds in this stunning place we call home.
New & Pre-Owned MINI Vehicles
Since you're here at our site, it's the perfect time to take in the new and pre-owned MINI vehicles available right now. Just pull up our Inventory pages, filter by model, year, or keyword. Make your selections and just like that, we'll hold the cars for you for up to two days to test-drive. Whether you like your MINI new or gently used, we aspire to get you just what the doctor ordered. We also run new vehicle specials throughout the year you can peruse at these pages as well. You know what's even better than buying a new MINI model? Taking that new MINI model out and showing it off. Show up for your next concert in style at the Cynthia Woods Mitchell Pavilion and not only bask in the beauty of nature that surrounds this highly acoustic outdoor amphitheater, but try to park nearby so you can keep an eye on your new ride.
MINI Service & Parts Near The Woodlands
At MINI of the Woodlands, we attempt to take the "chore" out of bringing in your MINI for car care. Our service technicians are here to make sure you are on point with your recommended maintenance. They say showing up is half the battle. It has possibly never been more true than when it comes to your commitment to your car. Just meeting the regular service obligations like oil changes and tire rotations should be a breeze. Another thing you can rely on is our quality parts. We only use genuine OEM and manufacturer-approved parts. No corners are cut. But what you can do when you schedule your next service visit is cut out. When was the last time you stopped off at
WG Jones State Forest
? It's one of the nation's largest urban forests. Tree enthusiasts can delight over seeing some of the famous trees of Texas, like the Sweetleaf, which you can marvel at on the Sweetleaf Nature and Fitness Trail. Hike inland to the pond surrounded by a sprawling meadow in the middle, which is all part of the glorious Southern Yellow Pine Forest ecosystem.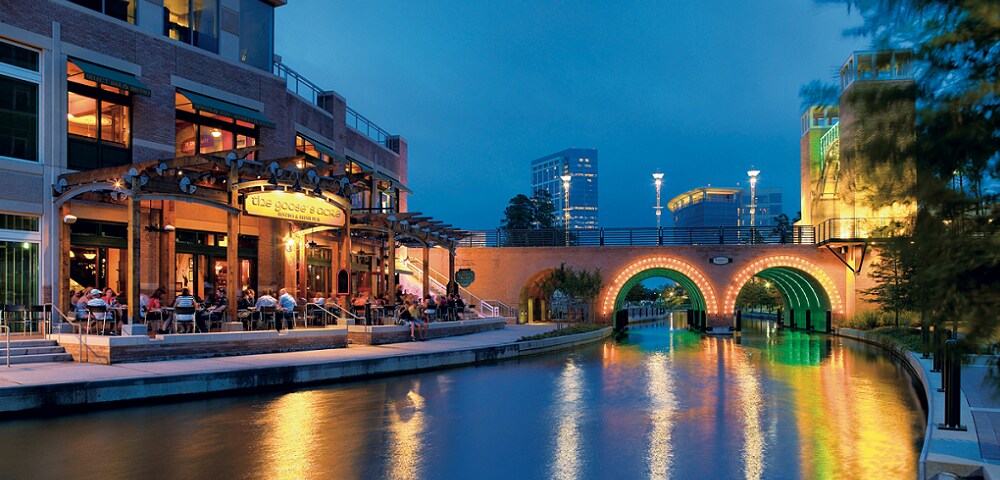 Visit MINI Of The Woodlands
MINI Of The Woodlands
16675 Interstate 45 S
Conroe, TX 77385
(936) 344-1258
We enjoy meeting new members of the MINI family. Fresh new faces from The Woodlands are always welcome. Or, maybe you're one of our loyal customers already. New or existing, everyone's welcome. Scheduled visits for test drives are encouraged, as are those operating with spontaneity. If you find yourself on our lot and you've spent the afternoon browsing, testing, and finalizing your next MINI vehicle purchase, you may find you've worked up an appetite. Hands-down, you have to get to the Yucatan Taco Stand. Here's what we recommend: Brazilian Diablo Shrimp, Plantain Crusted Mahi, Tequila Lime Chicken, or just get one of their famous tacos--they're to die for; a perfect ending to a well-spent day.