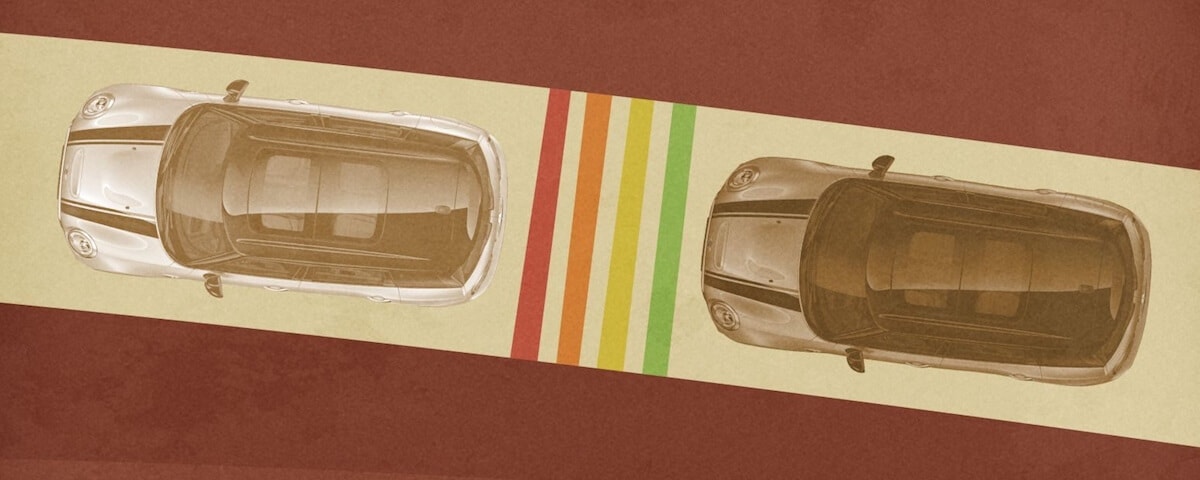 What Is MINI Adaptive Cruise Control?
MINI Adaptive Cruise Control is an intelligent driver's aid designed to make highway driving simpler and more importantly, safer. By using a combination of hardware and software features, MINI Adaptive Cruise Control will keep your MINI not only at a set speed, but at a safe following distance from other vehicles.
Almost everyone has experienced a standard cruise control system, often regarded as a frustrating and even confusing experience. While practical on wide-open roads, these old-school systems are useless in traffic, requiring multiple user inputs to operate. This constant back-and-forth with the cruise control switch can be distracting, which is the last thing you would want. MINI Adaptive Cruise control, fortunately, is the solution to this now age-old problem. By using an advanced radar and camera system built into the front of the vehicle, MINI Adaptive Cruise Control measures the distance between vehicles ahead, and adjusts acceleration and braking force as necessary to maintain a safe speed and following distance. MINI Adaptive Cruise Control can even work off the freeway, accounting for hills and curves in the road ahead, slowing the vehicle if needed to maintain safe speed.
New MINI Vehicles With Adaptive Cruise Control
The MINI Adaptive Cruise Control system is just one part of the MINI Active Safety System, and is now available with new MINI vehicles. For 2022, MINI Adaptive Cruise Control is available on all new MINI cars and MINI SAVs. For more information about MINI Adaptive Cruise Control, and the full suite of exclusive MINI features, call us anytime at (936) 344-1258 to speak with one of our friendly and knowledgeable teammates. While you're here, be sure to browse our complete inventory of brand-new MINI cars and SAVs for sale in Conroe.