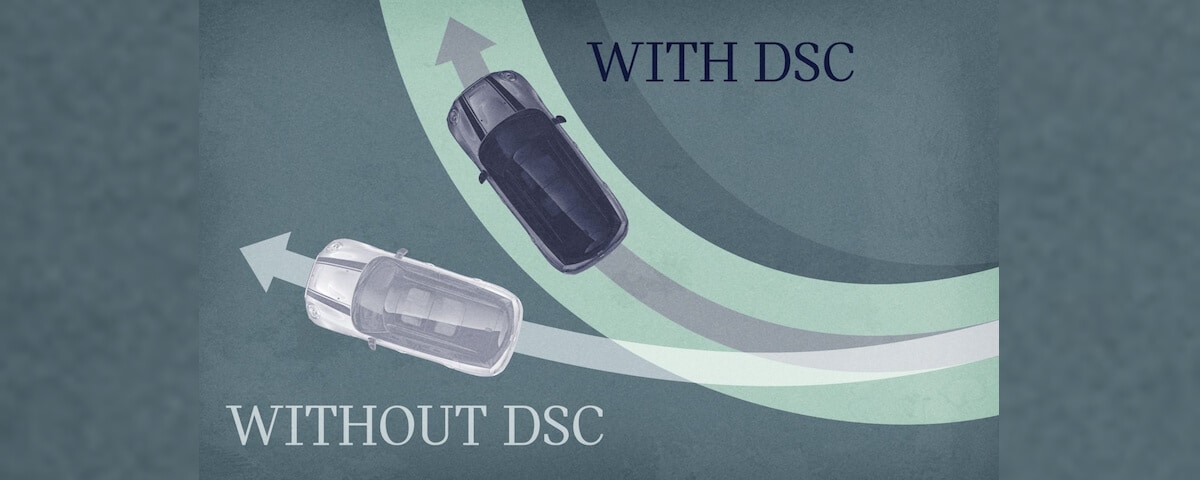 What Is MINI Dynamic Stability Control?
MINI Dynamic Stability Control is an advanced driver's aid and safety system designed to maximize traction and control through tight or high-speed corners. By analyzing data from a wide array of sensors, MINI Dynamic Stability Control can adjust individual wheel speed, making for maximum lateral grip.
Although most new cars come with traction control as standard, those systems are relatively simple, and rely on just wheelspin alone. These basic traction management systems can be of great help at times, but traction control alone cannot account for variable driving conditions, and can occasionally trigger when not needed. The Dynamic Stability Control system from MINI, however, analyzes data from a full array of sensors, giving a much more accurate analysis of the driving conditions. With data from the individual wheels, brake pressure, steering input, and lateral movement sensors, this advanced system can quickly and accurately manipulate the brakes to maximize control and grip, in all driving conditions. So whether you're going on a spirited drive through some twisty backroads, or get caught up in a snowstorm, MINI Dynamic Stability Control is there to keep your MINI driving safely.
New MINI Vehicles With Dynamic Stability Control
The MINI Dynamic Stability Control system is one of many MINI Active Safety systems, and is now available with all new MINI cars and MINI SAVs. For more information about MINI Dynamic Stability Control, and the full suite of exclusive MINI features, call us anytime at (936) 344-1258 to speak with one of our friendly and knowledgeable teammates. While you're here, be sure to browse our complete inventory of brand-new MINI cars and SAVs for sale in Conroe.